Upic Solutions: Customer Story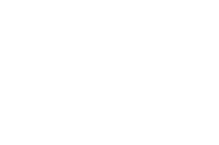 WORKING TOGETHER TO BUILD AND EMPOWER COMMUNITIES
For any United Way that wants to harness the power and potential savings of cloud-hosted servers and applications to run leaner and do more in their communities they serve, the technology is getting cheaper, faster, and simpler all the time.
And while these trends are definitely exciting in terms of the possibilities they create, many of the options that are now literally at your fingertips can actually create more problems than they solve.
Many commercially available applications for non-profits that look sleek and simple in demo mode may not be scalable, secure, or suited to the needs of your United Way. At least not without significant modifications.
At the same time, with competition for donations on the rise, a variety of "1-click" fundraising apps flooding donor screens, and front line staff clamoring for faster more intuitive digital tools, choosing the right technology—and technology partner—is a critical strategic business decision for every United Way.
At Upic Solutions, we make it our business to stay abreast of trends in technology and fundraising and only bring to the table those solutions that have been first subjected to rigorous testing and then embraced by users with needs very similar to yours—actual United Way clients.
While it's undeniable that hosting solutions from companies like Google and Amazon can offer attractive pricing, they can also force you to make serious trade-offs. For example:
One-size fits all FAQs that don't address your specific question, for your specific United Way
Less than priority responses when experiencing an issue with an online giving site
Difficult if not impossible to speak with a dedicated support engineer during business hours
Upic's unique co-op business model offers members affordable access to innovative technology and a partner who can help you leverage it to reduce complexity, increase efficiency, and deliver a great user experience for staff and donors alike.
As you're about to find out, sharing expertise and resources offers some powerful advantages.
"THEY GET US. AND THAT SAVES MORE TIME, MONEY AND FRUSTRATION THAN YOU CAN POSSIBLY IMAGINE."
– Rick Collins, AVP, United Way of Central Ohio

*(click the links below to expand the story)
Contact us to schedule a call and discover the power of working together.