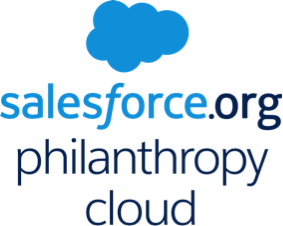 With the completion of Upic's annual all-team meeting, Upic Week, we are proud to announce the successful launch of Salesforce.org Philanthropy Cloud (SPC) with our team! For the third campaign in a row, Upic associates have achieved the monumental goal of 100% participation in our campaign! I would like to thank our team for not only helping others give back every day, but also committing to doing the same.
Why Salesforce.org Philanthropy Cloud?
Much like the companies and United Ways we support, our employee engagement needed to be more than an annual campaign. We wanted to use a flexible, modern tool that is easy to use — allowing for volunteerism and giving on a continuous basis. SPC fits the bill, and we can't wait to see where it goes from here. Other platforms require a significant time investment to spin up campaigns as events in the world, like natural disasters unfold, where everyone wants an easy way to give back — with SPC this will be quick and easy.
On the technical side, it's not. Setup and use was easy, and as a modern cloud-based platform, fits the bill for our future vision for our team and the United Way network.
How Salesforce.org Philanthropy Cloud will Modernize Employee Engagement
Along with rolling out SPC for our team, we want to try new ways to engage with our team. We firmly believe that culture trumps strategy — and this will allow us to strengthen our team and communities across the globe.
To do this, we are forming the Upic Engagement Committee, an internal team to help us utilize our tools, like SPC, and our team, in a way that both we as a team and as individuals are passionate about. Through the engagement committee, we hope to run both annual giving and frequent micro-giving campaigns, encourage volunteerism, increase cause awareness and celebrate the good we do.
We're a proud early adopter of SPC, and if you or your company are interested in adopting SPC, we would encourage you to reach out to United Way.