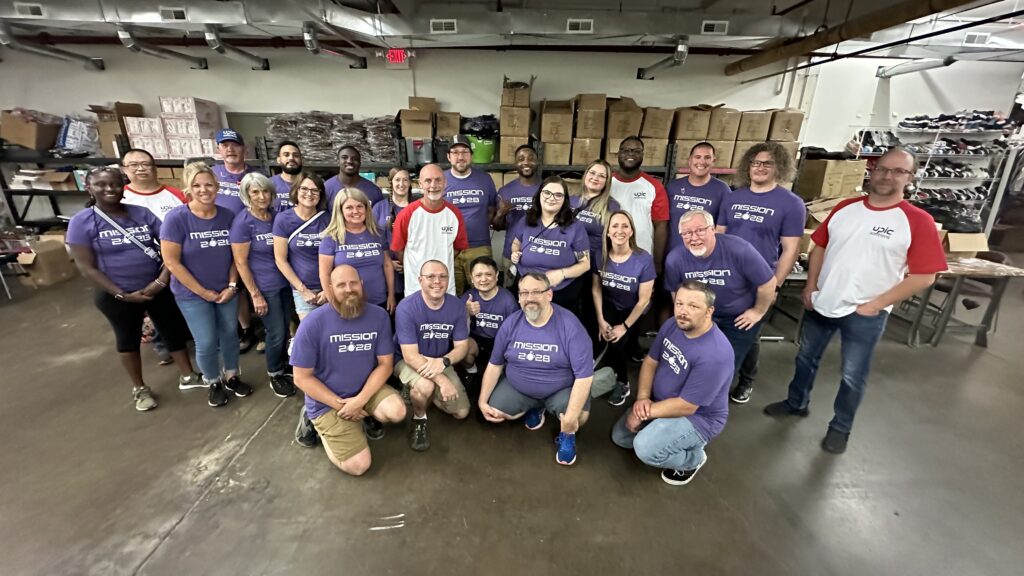 At Upic Solutions, we believe in the importance of giving back to our local communities. On July 11, 2023, our Upic team embarked on our annual Community Day, which saw us joining forces to make a positive impact in the Cincinnati/Northern, KY area. This year, we had the privilege of volunteering at two remarkable organizations: Brighton House and Lighthouse Youth and Family Services.
Brighton House is a community organization in Newport, KY that provides crucial support and assistance to individuals and families in need. They also provide affordable housing to senior citizens. Our team spent several hours at Brighton House,enjoying a visit with residents and playing BINGO with them. We were humbled to get involved directly with an organization that plays a vital role in creating a better community for all.
Lighthouse Youth and Family Services is a nonprofit agency dedicated to empowering young people and their families. Our team had the honor of lending a helping hand with various activities such as organizing donations, cleaning, and assisting with facility maintenance. It was a rewarding experience to do our small part to help a tremendous organization.
Through our volunteer activities, we strive to make a tangible difference in the lives of those we serve. By working closely with organizations like Brighton House and Lighthouse Youth and Family Services, we not only support their missions but also raise awareness about their vital work. It is our hope that our actions inspire others to get involved and contribute to the betterment of their local communities as well!
J.R. Howard, CEO