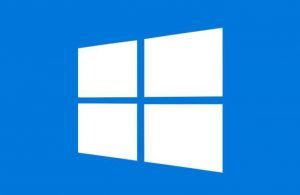 With security and feature updates being released at a blazing pace by Microsoft to keep up with security threats and modern business needs, it's critical that computers accessing Upic infrastructure are kept on modern, supported Operating Systems. We plan on deprecating support for unsupported Operating Systems in January of 2020, which will result in systems not being able to connect to Virtual Office. This must happen in order to keep your data safe.
Microsoft has ended all levels of support for Windows XP, and standard support for WIndows 7 and 8.x. Extended support for Windows 7 will end in January of 2020.
What Should I do?
Upgrade to Windows 10
Upgrading to Windows 10 may be an option for United Way owned systems, but is probably impractical in most cases. While many computers may support it, most will be older than 5 years old and likely not worth the time and cost to upgrade. We wouldn't recommend updating systems unless they are less than 3 years old, and have processors faster than 2GHz with 4GB of RAM.
For systems that you want to upgrade, and are not running the Home edition of Windows, the license can be purchased for $16 from TechSoup. These licenses cannot be used on personal PCs, which instead will require a full Windows 10 license, currently running about $150. Given the cost, we'd recommend replacing the system.
Replace with a new Windows 10 Computer
You can source your computers from anywhere, but we've reached out to a provider of off-lease and refurbished business PCs, who we've been working with for years, to provide two pre-negotiated options. These systems can have software preinstalled, like Office and our management agents, reducing effort for deployment.
BBC Technology Solutions can be reached via phone at (513) 617-4822 or email. Please ask for Michael Sutter, and let him know Upic referred you. They also offer financing, lease and lifecycle management options, along with buybacks of existing equipment in qualified cases.
Laptop Option
Dell Latitude E7450 Ultrabook for $520 (before shipping)
Windows 10 Pro
14.1″ Display
256GB SSD
8GB RAM
1 year warranty
Desktop Option
Dell OptiPlex 9020 Small Form Factor for $505 (before shipping)
Windows 10 Pro
Intel i7 processor
new 120GB SSD
16GB RAM
new Keyboard and Mouse
1 year warranty
Personal Computer
For personal computers, unless you have specific requirements, an inexpensive system can be used. One source to identify good PC deals is slickdeals.net, but we would recommend against sourcing anything but a personal system from there. Business class systems are recommended for daily use.

What Should Mac Users Do?
Mac users likely do not need to replace hardware or purchase an Operating System upgrade, we would recommend applying all major updates to stay current and safe from security threats. To get the latest major updates, please follow these instructions from Apple.